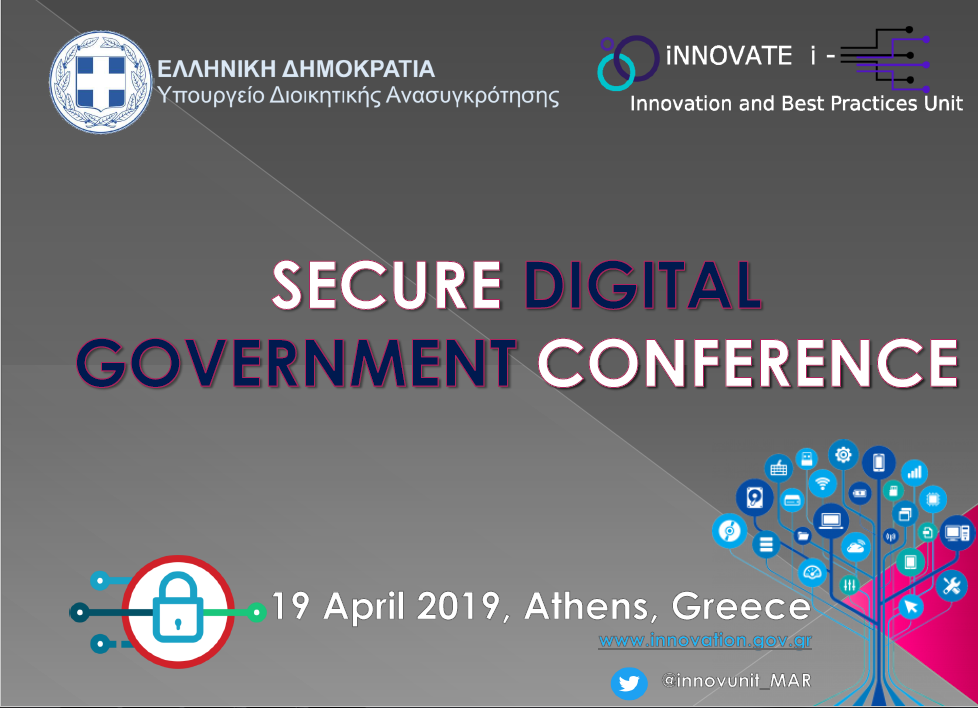 Secure Digital Government Conference
18 March 2019
Monthly Report:
  April 2018
Start-Expiration: 19 April 2019
Beneficiaries: 80 senior Greek executives of public agencies – 30 organizations of the Public Sector
Description:
At the conference, experts from the European Commission, the Estonian government, officers responsible for digital governance issues of the Greek Public Administration and CISCO executives, experts in cybersecurity issues, addressed more than 80 senior Greek executives of public agencies who represented more than 30 organizations in the Greek Public Sector, critical to digital governance. Issues were discussed, such as: How do appropriate prevention and response measures entail cyber security?
How could governments promote digital security in critical areas? (telecommunications, electricity-gas networks, water and sanitation systems, etc.)
How can digital security management be ensured?
Which are the protection policies and methods to be developed by the public administration, for the appropriate management of citizens' large volume sensitive personal data, given the use of emerging technologies such as artificial intelligence and "big data"? How can new technologies, through their upgrading, ensure dealing with social inequalities?