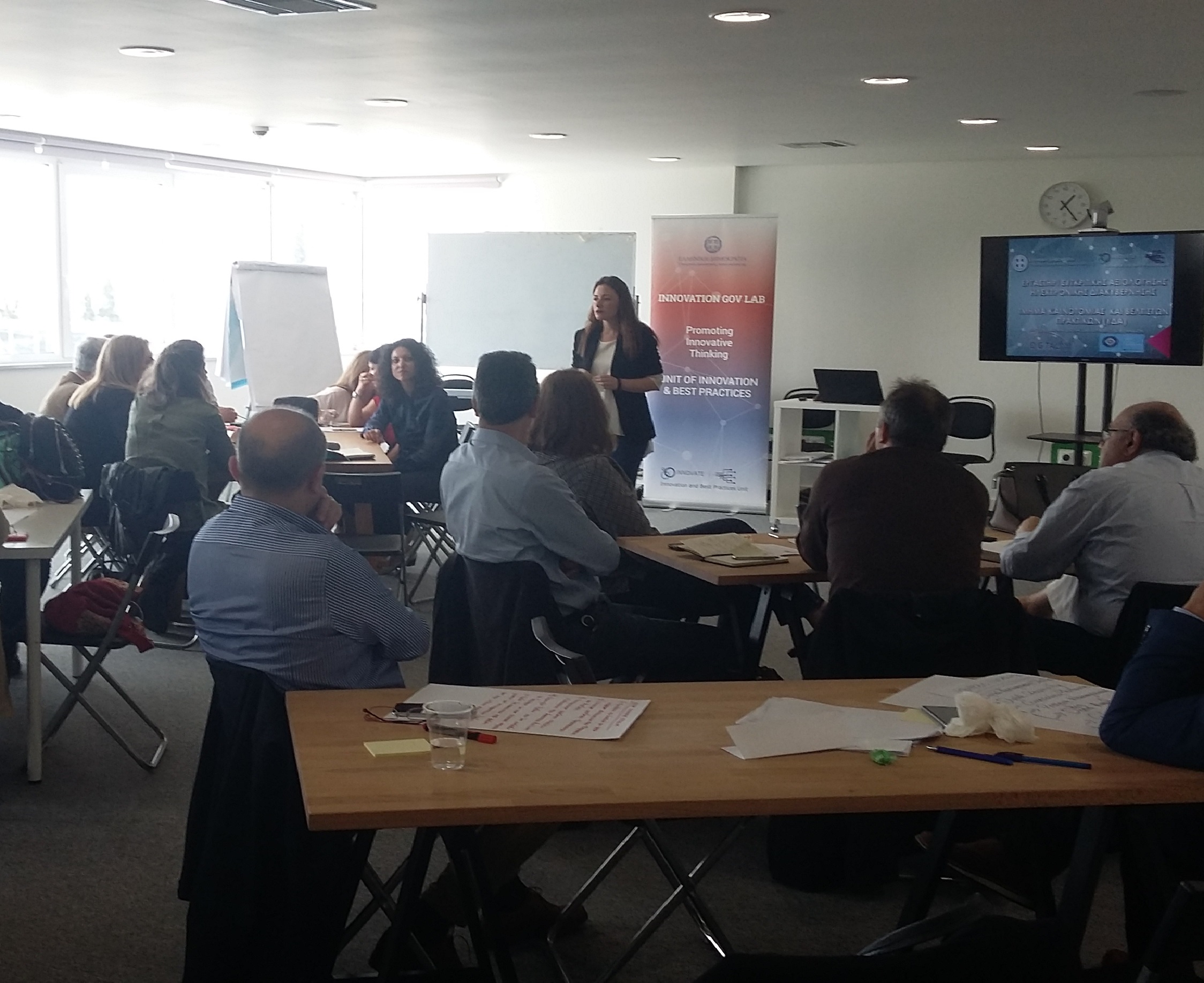 e-Government Benchmarking Workshop
15 May 2019
On May 13, 2019, Innovation and Best Practices Unit, Directorate General of Public Organizations, Ministry of Administrative Reconstruction, organized the "e-Government Benchmarking Workshop" in Athens Digital Lab, at Serafio, City of Athens.
The workshop took place within the unit's responsibilities for the design and monitoring of digital policy in the dimensions of "Human Capital-Digital Skills" and "Digital Public Services" of the European Digital Economy and Society Index (DESI) and monitoring the progress of the implementation of the EU's e-Government Action Plan 2016-2020 at a national level.
The workshop was attended by 32 representatives from bodies within the Greek public administration, including AADE, EFKA, OAED etc. with an important role in providing services to citizens and businesses. The workshop presented the findings of the e-Government bechmarking process for the period between December 2018 and April 2019, which was completed in co-operation with the competent public organizations and were in relation to the provision of digital services and indicators for user centricity in the design of services, the degree of transparency of public organizations and the use of key enablers in electronic service delivery.
At the workshop, the representatives got acquainted with the e-government bechmarking process and were encouraged to develop proposals for supporting actions that will strengthen their capacity in e-Government. Emphasis was placed on searching digital, service design and administration skills, for the upskilling of public officers. Unit of Innovation and Best Practices has committed to formulate a relevant proposal for such supporting actions.
At the end of the workshop, the next steps were presented until the next workshop meeting, which will aim to co-design proposals for improving digital service delivery and the relevant indicators.