On November 22nd, Unit of Innovation and Best Practices held the first Innovation Gov Lab: Co-create the National Coalition on Digital Skills and Jobs Action Plan 2019. The lab was hosted at Serafio, City of Athens.
The lab aimed at:
forging bonds and enhancing synergies among all NC members (public, private, third sector),
promoting creative thinking in order to improve proposed actions,
brainstorming so that both new synergies and new actions would emerge.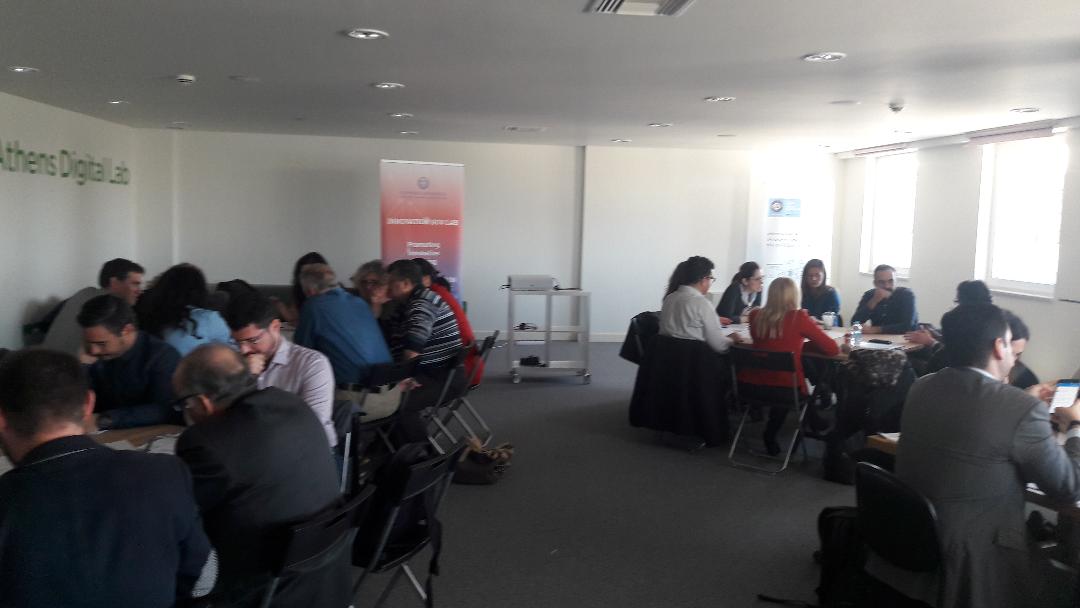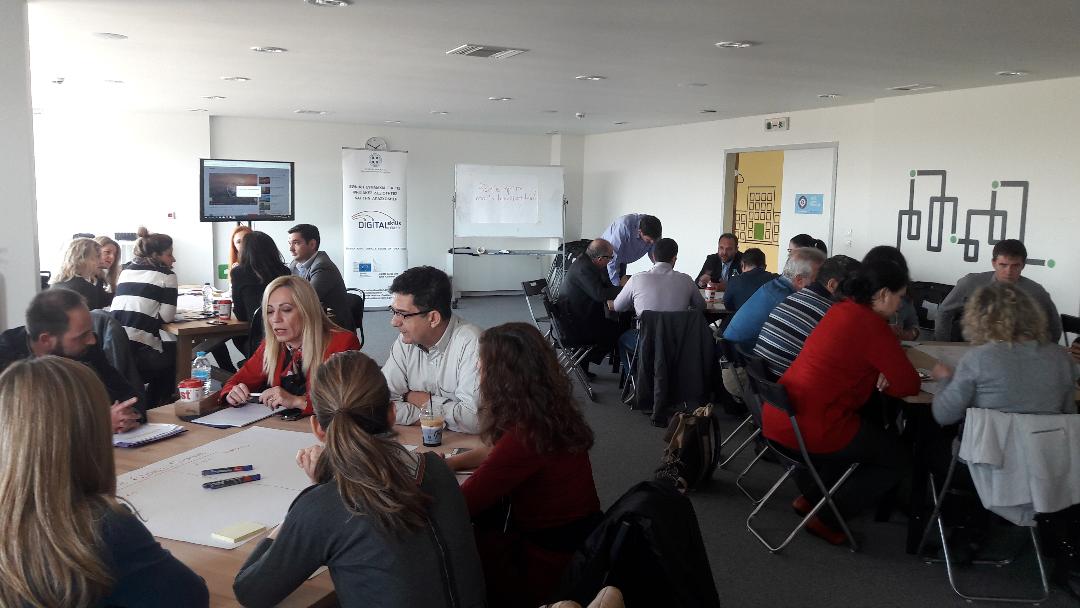 In order to meet all the above, the lab followed World Café method. The participants were gathered around 4 tables, representing the four axes of the Action Plan 2019 (digital skills for citizens and businesses, digital skills for public sector, digital skills for education and the horizontal axe digital skills for girls and women).  The officers of the Unit of Innovation acted as facilitator of each table . The challenge was the participants to elaborate on the following questions:
whether the proposed actions could be further improved,
whether there are any supplementary actions.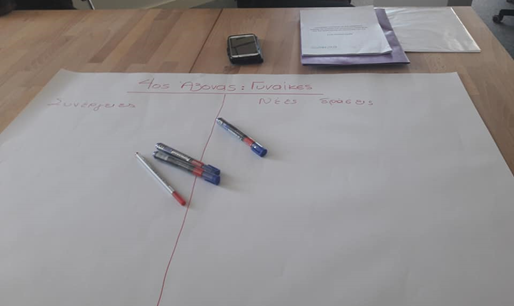 The outcome of the Innovation Lab was a considerable amount of potential actions for the Action Plan. Most importantly, what was highlighted was the innovative concept of the National Coalition, depicted in deliberation, collaboration, co-creation so that common solutions to common problems would emerge with the contribution of every sector of economy and society.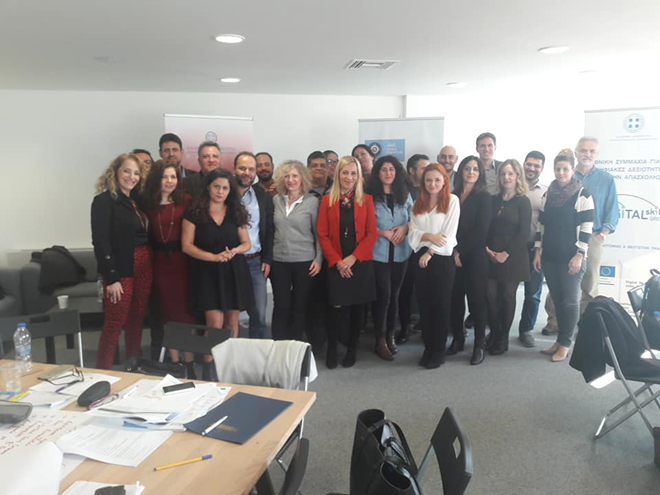 The event was assessed by the attendants. The survey can be retrieved by the following link: https://docs.google.com/forms/d/1w-5a7rcbHkYvxDdJsybUnx55Mu4pfqqRMcJe2Alvs3E/edit#responses
According to the survey, 44,4% was very satisfied by the content of the lab, 66,7% stated that the lab fulfilled its targets, almost 56% was satisfied with the venue, 44,4% considered that the process followed was adequate, almost 57% was very satisfied with the organization of the event and, finally, 33,3% was completely satisfied with the lab.